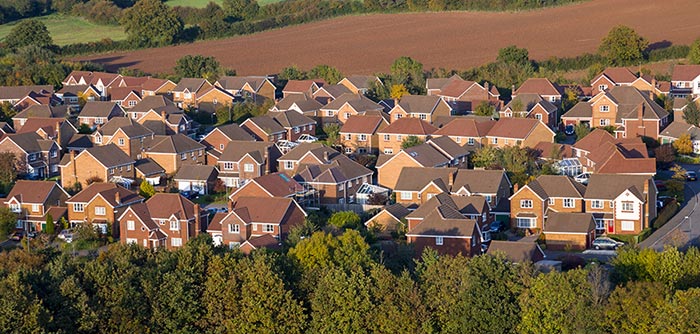 Ministers Propose Three Year Minimum Tenancy
Under new ministerial proposals, tenants would be unable to rent a house for less than three years, in theory giving them more time to 'put down roots' and protection against being rendered homeless by the conclusion of short term leases. 
According to the BBC, figures show that up to 80% of tenants are currently on leases of only six months to a year.  Ministers say that guaranteed longer leases would give tenants more security from fickle landlords, and that landlords themselves would have a guaranteed income.  Tenants would be allowed to walk away whenever they wished.  These plans would not include all forms of rental – for instance, student housing would remain on short contracts.  The proposal is currently under an eight-week consultation to test validity and the reception it would have.
James Brokenshire, the government's Communities Secretary, said: "It is deeply unfair when renters are forced to uproot their lives or find new schools for their children at short notice due to the terms of their rental contract.  Being able to call your rental property your home is vital to putting down roots and building stronger communities.  That's why I am determined to act, bringing in longer tenancies which will bring benefits to tenants and landlords alike."
Landlords have reacted negatively to the proposed plans, especially the clause that would mean that tenants would be free to break contract but landlords themselves would not.  Richard Lambert, chief executive of the National Landlords Association (NLA), said: "This is a policy which the Conservatives derided when it was put forward by their opponents in the past two general election campaigns.  It's hard not to see this as more of a political move aimed at the renter vote than a genuine effort to improve how the rented market works for all those involved."
According to the NLA's own research, while 40% of renters would want longer tenancies, another 40% replied that that they did not.
Other critics have highlighted potential implications for the buy-to-let industry, especially as one-off landlords with single properties will no longer be reassured by the ability to repossess the property at short notice.  A three-year contract would be a serious risk for smaller landlords who could not be sure of the housing climate – or their own situation – in three years' time.
Charities have hailed the move as a step in the right direction, protecting vulnerable adults, whether those on the verge of homelessness, or raising young children.  Polly Neate, chief executive of the housing charity Shelter, highlighted the positive effects of the move – but also said that the government should go further: "This is an important step forward.  Losing a tenancy is the main driver of homelessness and also causes huge instability for renting families, so everyone who rents will be very pleased to see a move towards longer tenancies.  But if the government really wants to stand up for renters, they should provide real protection from eviction, and the huge upheaval of having to move home, jobs and schools."