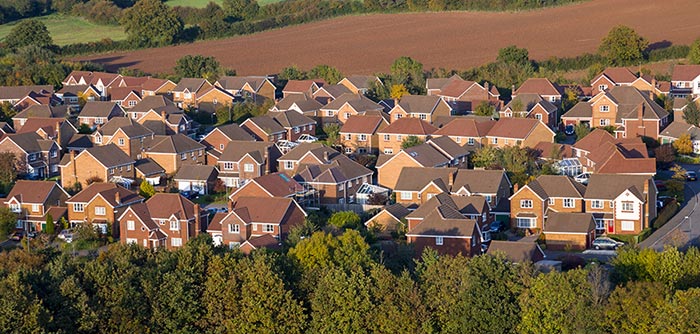 Halifax Reports Second Month of Falling House Price
Halifax reported that house prices in the UK dropped in January as the strain on households due to inflation continued.
Figures show that prices dropped 0.8% in December and 0.6% in January which is the first time house prices have fallen for consecutive months since the summer of 2016.
According to Halifax, the price of homes still rose by an average of 2.2% on an annual basis. However this is the weakest rate of annual growth since July 2017.
"Although employment levels grew by 102,000 in the three months to November, household finances are still under pressure as consumer prices continue to grow faster than wages," said Russell Galley, the managing director of Halifax Community Bank.
"Additionally, it's still too early to see any impact for first-time buyers from the abolition of stamp duty on purchases of up to £300,000, which was announced in the November Budget," he said.
One of Halifax's rivals Nationwide has released contradictory data which shows a pick up in growth in January of 3.2%, which would be the greatest increase since March 2017.
Howard Archer, from EY Item club, forecast that house prices would grow by 2% in 2018 with factors such as uncertainty following Brexit and high levels of inflation preventing prices from increasing too much.
"Housing market activity is expected to remain lacklustre as the marked squeeze on consumer purchasing power only gradually eases. Confidence is fragile and appreciable caution persists over engaging in major transactions," he said.
The data from Halifax also showed that overall sales in 2017 were slightly less than the previous year and had dropped 0.6%. They also reported that the number of mortgages being approved had dropped off sharply towards the end of 2017 with a 5.7% month on month decline in December resulting in the lowest approval figures since January 2015.
November 2017 saw a few different factors that have affected the housing market in December and January. Inflation hitting a 5 year high, the BoE increasing interest rates costs for the first time in 10 years as well as Phillip Hammonds decision to cut stamp duty for first time buyers. The stamp duty is expected to encourage house purchases although Halifax think it is too early to see any meaningful effect.
The figures included in the report are likely to reduce the chances of the BoE's Monetary Policy Committee deciding to raise interest rates again when they release their next report on the 8th of February. Samuel Tombs from Pantheon Macroeconomics said, "The MPC can't ignore the evidence of a housing market slowdown now in front of them, so we doubt that they will signal to markets tomorrow that interest rates could rise as soon as May."