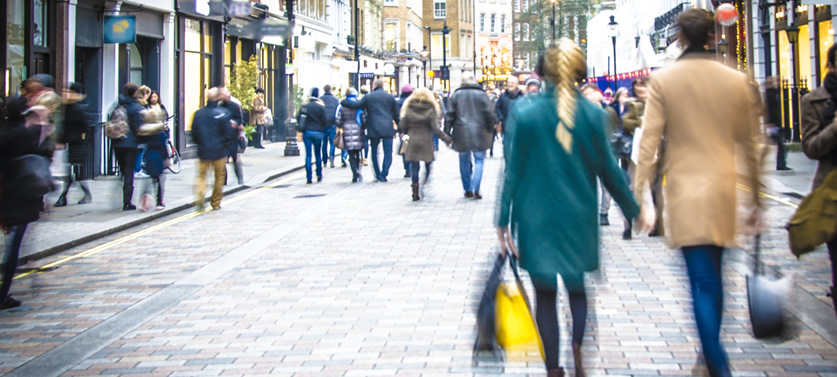 Retail Workers Most at Risk of Redundancy
People who work in retail in the UK are more likely to face redundancy than in any other sector, according to a new report from think tank the Resolution Foundation.
The study found that people in the retail industry are more likely to be unemployed after leaving their jobs than any other sector of the economy. Of retail staff to leave their positions, 31% go straight into unemployment instead of into a different job. This compares to an average of 26% for all other types of workers.
Former retail staff are also more likely to be unemployed for six months or more than in any other industry. Around two fifths of ex-retail workers don't find another job for at least six months after leaving their job, although for workers under the age of 30 this rises to around three fifths. Workers in this age group only make up around a third of the retail workforce as a whole.
"Life has become tougher for those leaving retail, who are more likely to find themselves unemployed – and for longer, too," said Daniel Tomlinson, research and policy analyst at the Resolution Foundation. "They are disproportionately young, with three-fifths of those exiting to unemployment aged under 30 despite barely one-third of retail's workforce being in this age bracket.
"This reflects retail workers being younger than those in other sectors, but is also driven by the fact that outflow rates from retail to unemployment have risen most in absolute terms for those aged under 30."
The report is further bad news for the retail industry and follows on from recent announcements of job losses and shop closures from some of the high street's biggest names. HMV, Debenhams and Marks & Spencer have all recently announced store closures across the country, along with widespread job cuts.
A recent report from the Centre for Retail Research revealed that almost 150,000 retail staff were made redundant in 2018 alone, while nearly 20,000 shops and restaurants were forced to shut down. Since 2003, the proportion of retail workers in the UK workforce has shrunk from 10.8% to 9.5%.
"While policymakers can't reverse major and long-lasting changes in how we shop, they can and should focus on the people and places most affected," said Tomlinson. "Rather than trying to rescue the 20th century model of shop-dominated high streets, town centres have an opportunity to diversify and become 21st century destinations for leisure, as well as retail."
On a positive note, the report indicated that since 2000, productivity in the retail sector has increased by 40%. Real hourly pay has also risen for retail staff by more than 5% since 2009. However, retail workers are still some of the lowest paid people in the country. The average hourly wage in the industry is £8.80, compared to £12.73 for the total UK economy.
"Retailers' woes have hit the headlines in recent years, but this is an economic and cultural change 15 years in the making," said Tomlinson. "And while big name brands will inevitably grab the spotlight, we need to focus far more on the people and places most affected by the changing face of retail."