If you're struggling with multiple debts and are looking for a simple way to manage your finances, then compare Debt Settlement Plans to see how one could help you.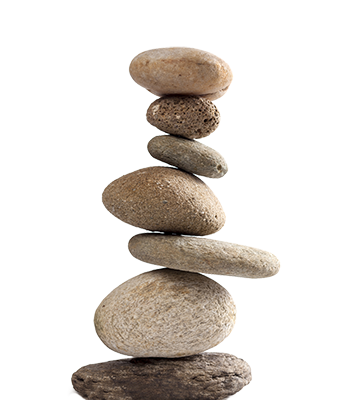 Debt Settlement Plan
How could a Debt Settlement plan help me?
A Debt Settlement plan will be tailored to your financial circumstances allowing you to pay one monthly payment to manage all your monthly debt. Immediate Financial will make payments to your creditors to keep things ticking over whilst saving the rest of the money together with any lump sum or ad hoc payments for your creditors in a secure settlement account. This money will be used to negotiate settlements with your creditors, often at a discount so helping you clear them faster than of other debt solutions.
Generally, but not always, your creditors will freeze interest and penalties on your debts so that reducing your monthly payments won't have adverse effects on the timescale of your plan.
With a Debt Settlement plan you can take control of all of your current debt without needing to take out any more credit, as you would with, say, a debt consolidation loan
Applying for Debt Settlement
Applying for a Debt Settlement plan is easy. Simply fill in the form below and Immediate Financial will start by offering no obligation debt advice based on your current situation.
From there if a Debt Settlement plan fits your circumstances Immediate Financial can set up the plan for you very quickly. They help you work out your disposable income which you pay into the plan as a monthly payment putting you back in control of your finances.
Debt Settlement - Settle your debts for less
Clear your debts for a fraction of their balance and quicker on a no win no fee basis

No monthly debt management fees

Consolidate all your payments into one manageable monthly amount
Your credit rating will be adversley affected for 6 years

Nominal payments are made to creditors which may increase creditor contact

An informal arrangement only and so creditors may take default action
The Debt Settlement Process
1

Fill in your details for no obligation debt advice

Here at Money Expert we are committed to helping people escape the control that debt can have over their lives. To see if your circumstances will fit a Debt Settlement program fill in the 60 second form above.
2

Receive debt settlement plan built around your individual needs

The Immediate Financial debt advisors will work out what you can afford to pay into the plan by going through an income and expenditure questionnaire. This will be a payment that you can afford, which gives you room to still afford your priority debts such as mortgage or rent and also still allows you a reasonable standard of living. To qualify for a Debt Settlement Plan they will need to be sure that you can access a lump sum or can make additional ad hoc payments to accelerate your plan.
3

Simplify your debts into one smaller monthly payment

Having conducted your financial review and tailored a Debt Settlement plan to your needs, you can begin sending payments to service your debts and saving for settlements.

As your payments will be lower than your contractual payments, you may be in debt for longer and end up paying more due to interest if they are unable to freeze the interest payments or agree settlement with your creditors. However on the debt settlement plan you may find that Immediate Financial are able to freeze some of your debts and offset any increase in timescale by negotiating discounts with your creditors.
4

Fees On A Debt settlement Plan.

If after your initial discussion with one of the Immediate Financial advisors you feel a debt settlement plan would be the best route for you, your case will be set up by Immediate Financial, our trusted business partner.

There are no set up fees or fixed monthly fees associated with a Debt Settlement Plan. All charges are on a 'no-win no fee basis'. They will charge you 25% of your total debt, but only if they save you at least this amount in our negotiations with your creditors. They guarantee that you will never pay more than 100% of your total debt including their fees.

Total debt can vary if your debts increase in size for any reason which will increase the fees you pay. If you leave the plan before all your debts are settled then they are entitled to their fee of 25% of your total debt so long as theyr have saved you that amount or more.
5

What debt settlement fees cover

The settlement fees are for negotiating discounts with your creditors, making your monthly payments to your creditors, providing a dedicated client liaison officer, answering any queries from you or your creditors, dealing with your post and carrying out periodic reviews.
The Benefits of a Debt Settlement plan.
When you have fallen into arrears with an unsecured personal debt a creditor will start a collections procedure which will involve a cycle of letters chasing you for payment. Because the act of chasing payments can be expensive and because the companies that are chasing you realise that you can only afford a small monthly payment against the debt so it will take many years to clear the debt they are often willing to agree a discount if the debt can be settled quickly.
Our trusted business partner Immediate Financial has years of experience settling debts with creditors. In a standard fee paying debt management plan you will pay back 100% of your total debt plus the fee to the debt management company which is typically around 17.5%. In comparison, on the Debt Settlement plan, because you are not paying management fees and because you are only paying fees on a no-win-no-fee basis, you will never pay more than 100% of your debt including their fee. If they are unable to negotiate a reduction in your debts they will not take a fee.
Immediate Financial endeavor to stop interest and penalties on your debts and in most cases are successful thus reducing the time you are in debt further. The monthly payment you make is tailored to be affordable to you. The plan is flexible, because the arrangements they make with creditors are informal, which means you can speed up the plan by paying extra in or slow it down if you have an emergency situation which requires that you reduce payments. However, we do expect that you will 'dig deep' to make sure that you pay everything you can reasonably afford into the plan to clear your debts as quickly as possible.
Disadvantages of a Debt Settlement Plan
Customers will usually seek debt advice when they have missed their contractual monthly payments or find that they will soon be unable to keep to them. Many people who join Immediate Financial will already have defaults on their credit file. When they start sending your creditors token payments they will usually within six months of your first missed full payment record a default against you. This will remain on your credit file and affect your ability to get credit for six years.
Because a Debt Settlement plan is an informal arrangement with your creditors, they are not obliged to accept the token payment we send. While it will come off the balance, that creditor may continue to write to you and call you about the debt. They may also continue adding interest to a debt and could also potentially take legal action against you and add legal costs. If a debt does rise in size for whatever reason this will affect your estimated timescale and also the fees.
Your Client Liaison Officer will endeavor to reduce the chance of this happening as much as possible. If legal action is taken against you Immediate Financial will attempt to minimise the damage, often stopping it completely.
Is Debt Settlement Right For Me?
If you don't wish to be on a debt management plan for a very long time or don't wish to be bound by the strictness of an IVA or bankruptcy then a debt settlement plan could be for you.
In order to qualify for a Debt Settlement plan you should satisfy the following criteria:
You must be indebted to at least two creditors

The debt must be to the value of at least £2500

You must have at least £100 available income each month after any bills

Your disposable income must be lower than your contractual payments
If these points apply to you, and you are looking for a way to take control of your debt, then Immediate Financial will make sure that we will set up the best Debt Settlement plan we can for you.
The Money Advice Service offers free money advice
Frequently Asked Questions
Debt Guides
Debt is a problem that most of us will find ourselves facing at least once in our lives.
But don't worry, with our comprehensive section of guides on debt solutions, you'll be able to find all of the information you need to get debt free right away.