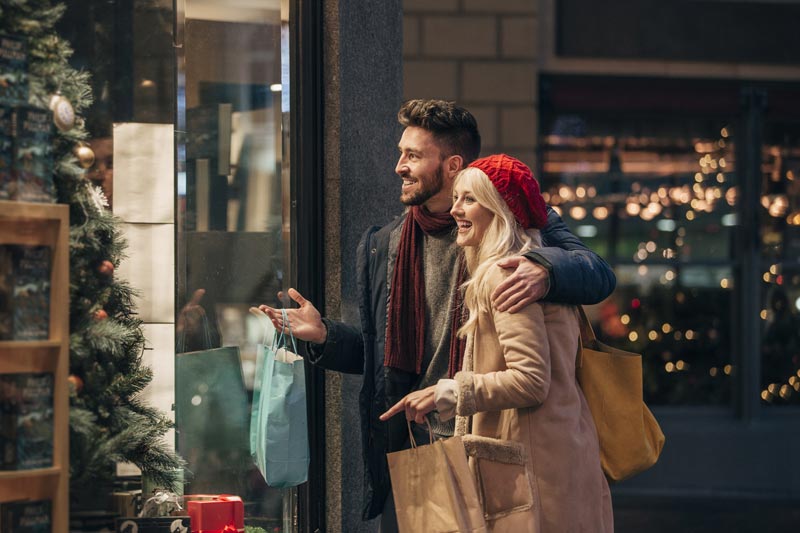 Christmas Retail Figures Failed to Impress
British shoppers were more hesitant at tills and under the tree this year, giving retailers their worst Christmas since the depths of the 2008 financial crisis, a report from the British Retail Consortium (BRC) has found.
The BRC's members reported 0% year-on-year growth from last December, the worst performance since December 2008, as consumers fretted about Brexit and held off large purchases.
But sales were actually worse than the flat figure implied. The BRC said that on a like-for-like basis, which strips out the impact of new stores, UK retail sales declined by 0.7% from December 2017.
Retailers had been buoyed by strong sales over the summer, a surprising retail bonanza driven by good weather, weaker inflation, and modest wage growth. But those good spirits didn't last through the holidays.
"Squeezed consumers chose not to splash out this Christmas, with retail sales growth stalling for the first time in 28 months," said BRC chief executive Helen Dickinson.
"The worst December sales performance in 10 years means a challenging start to 2019 for retailers, with business rates set to rise once again this year, and the threat of a no-deal Brexit looming ever larger."
A separate report from Barclaycard found that consumer spending grew 1.8% from December 2017 to December 2018, the lowest rate of growth seen since March 2016.
The data shows that consumers "remain cautious amidst ongoing economic uncertainty," said Esme Harwood, director at Barclaycard.
"Many Brits were more modest in their approach to Christmas spending compared to 2017, cutting back on the essentials to balance the costs of the festive season," she added.
British department stores Debenhams and M&S, already in perilous financial positions, were hit particularly hard. Debenhams, which has already announced plans to shutter 50 stores following a £500m loss, said its sales fell 5.7% in the 18 weeks up to 5 January compared to the same time period last year.
Furthermore, Debenhams acknowledged that many of its sales had been won through deep discounts, which would impact profits in the first half of 2019.
Chief Executive Sergio Bucher's ambitious plans for "Redesigning Debenhams," launched in April 2017 to boost digital sales and close underperforming stores, were cut short Thursday when he and chairman Ian Chesire were forced off the board by 29% shareholder Mike Ashley.
Contrary to Bucher's plans, online revenue for Debenhams was up just 6% over the Christmas period. But industry watchers warned that the power play from the Sports Direct billionaire could tip the British high street institution over the edge.
Meanwhile, Marks & Spencer, which last year announced plans to close one in three of its clothing and home stores by 2022, also posted dim figures over the holidays. Like-for-like sales at its stores were down 2.2% over Christmas, with both its food and clothing and home divisions suffering slumps.
The "combination of reducing consumer confidence, mild weather, Black Friday and widespread discounting by our competitors made November a very challenging trading period," said Steve Rowe, chief executive at M&S.
M&S recorded a 14% rise in online sales, including a notable bump in the sales of women's clothing, but it's still making just a quarter of its sale online, while rivals Next and John Lewis make half of their sales online.
John Lewis reported that its sales over the seven-week Christmas period were up 1.4% from last year, but full year profits would be "substantially" lower, Sir Charlie Mayfield, chairman of the John Lewis Partnership cautioned. That means John Lewis staff may have to go without bonuses for the first time since 1953.
Meanwhile, Tesco bucked the trend for retailers this holiday season. Like-for-like sales at the UK's biggest supermarket were up 2.2% in the six weeks to 5 January.
However, the boost in sales for Tesco might be an indication British customers are looking for a discount. The retailer reported a large uptick in sales of its its cheapest range, Exclusively at Tesco.