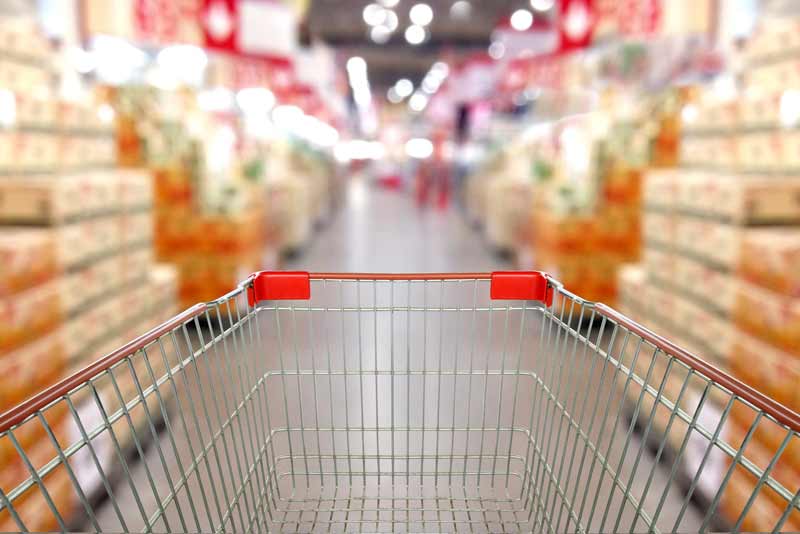 Sterling Drop Could Raise Food Prices
Market research group Kantar Worldpanel has warned that given the high proportion of our food that is imported from abroad, weakness in the pound could cause supermarkets to raise their prices in the near future.
The pound dropped to a 31 year low against the dollar in the immediate aftermath of the UK's vote to leave the European Union in the referendum last week. Since the vote on Friday, the pound has dropped by around 10% against the dollar, but has recovered slightly from its low of $1.31 on 27th June to around $1.34 at the time of writing.
Kantar's head of retail and consumer insight, Fraser Mckevitt, warned that if this poor performance of sterling continues, we are likely to start to see the end of low grocery prices that have come about as a result of on going price wars between major supermarkets.
He said: "With an estimated 40% of the food we consume sourced from overseas, any long term change in exchange rates may threaten the current period of cheaper groceries. Historically, higher prices have led to consumers looking for less expensive alternatives such as own-label products, seeking out brands on promotion or visiting cheaper retailers."
Sales volumes are likely to be largely unaffected though, he argued, comparing the current period of economic uncertainty to the 2008 financial crisis when, as he said: "basic food, drinks and household sales proved resilient."
The changes did provide some consolation for competitor supermarkets like Lidl and Aldi, who have seen their market share grow steadily in recent months, and are likely to fare well as prices increase in the big four – Tesco, Asda, Morrisons and Sainsbury's.
Indeed, as Kantar report, Lidl and Aldi's combined market share has grown to a record level of 10.5%, with Lidl holding 4.4% and Aldi 6.1%.
McKevitt went on: "It's been a good period for the smaller retailers. Co-op's growth of 2.0% has cemented its recent revival, heralding a full year of increasing sales."
Interestingly, Waitrose has also performed well, having now had the best unbroken run of growth outside of discount stores, with its market share growing constantly since 2009. Recent growth has been driven by improving sales on its premium 'Waitrose 1' range.
Tim Steiner, chief executive at Ocado, backed up McKevitt's claims that weakness in sterling could push up prices, but argued that, at least for the supermarkets themselves, this wouldn't be such a problem.
He said: "Currency weakness may bring some inflationary pressure in the food market, which wouldn't be such a bad thing given the deflation we've seen."