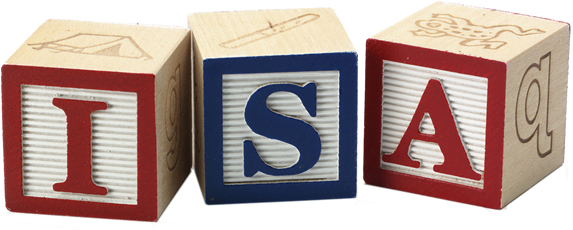 ISA Review Could your ISA be achieving 7% annual growth?
In September, the Bank of England released data showing the average Cash ISA rate has fallen to just 1.43%*. That's a staggering 51% drop since 2011, and the lowest rate since records began. By contrast, those with Stocks and Shares ISA's enjoyed 7.4% returns on their ISA's during the 2014/2015 tax year**. The average Stocks and Shares ISA fund has now grown by a staggering 174% in the 16 years since the introduction of ISAs**.
You can start benefiting from these potential returns by investing new funds or transferring your existing ISA. Our experienced team of stock brokers are consistently targeting yearly returns of between 7.3% and 8.6% per year, and offer a range of ISA Funds to suit our client's financial requirements.
*Source - http://www.thisismoney.co.uk/money/saving/article-3253683/Cash-Isa-rates-tumble-lowest-levels-records-began.html
**Source - http://www.theguardian.com/money/2015/apr/05/stocks-shares-good-deal-isas
Frequently Asked Questions Can I transfer my existing ISA?
Yes. You can transfer any existing ISA to the Portfolio, as long as it's not currently locked up in an investment.
Can I open a new ISA?
Yes. You are free to open a new ISA.
How much can I invest into the ISA Portfolio?
You can transfer from £5,000 of your existing ISA, and up to the current total value of your ISA to the Portfolio. Plus, your remaining annual allowance.
If this is a new ISA the minimum deposit is £5,000, and the maximum is however much of you £15,240 annual allowance is outstanding.
What are the tax benefits of investing in an ISA?
No tax on profits. There is 0% capital gains tax on profits made from share price increases.

0% tax on interest earned on bonds.

Income from dividends is tax 10% at source. This is a significant saving for higher and additional-rate taxpayers who would otherwise pay higher rates of 32.5% and 37.5% respectively. While basic-rate taxpayers would pay the same outside an ISA.
Is my money protected
Yes. This ISA is protected via the FSCS.
ISA Customer Journey / What Happens Next…
A call from a friendly consultant
One of our consultants will call you to discuss your ISA to gather some basic facts and figures about your ISA, and any other savings you're thinking of investing.
Broker Call
Once we have all the necessary information from you, we will schedule a call with one of our fully qualified and experienced Stock Brokers. Your Stock Broker will discuss your financial situation, and how you'd like your ISA to work for you.
Report
Your Stock Broker will then send you a report with their findings and recommendations. This will detail what your risk appetite is and options suitable for you.
Transfer Forms
If you're happy with your Stock Brokers recommendations, transfer forms are sent out to you. They will mostly be prefilled, you just need to fill in the required fields, sign, and post back to us.
4 to 6 weeks later
Success! You ISA is now successfully transferred to the Portfolio of your choice, and being professionally managed by a team of leading Stock Brokers.