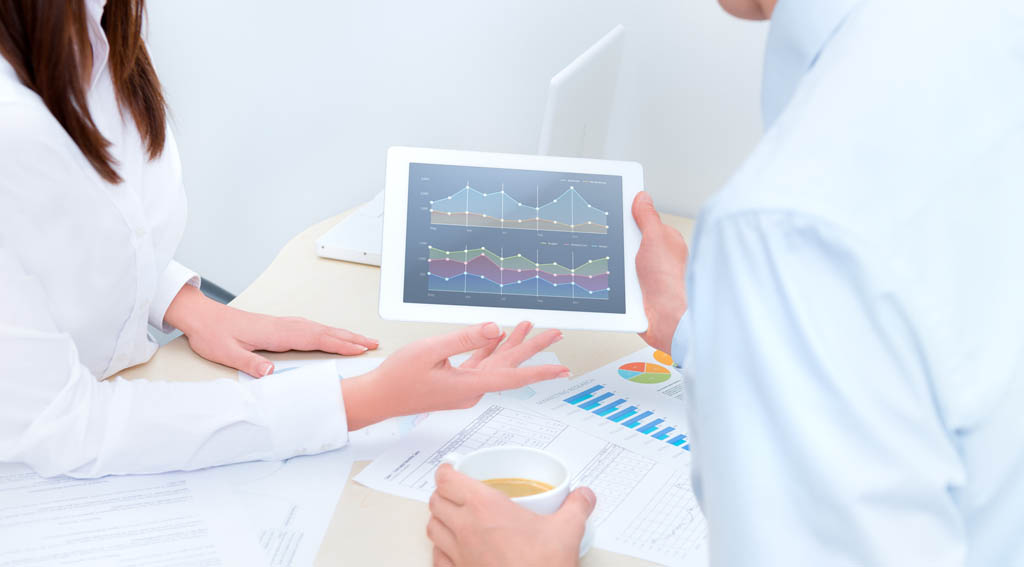 FCA Warns of 'Financial Advice Gap'
The Financial Conduct Authority has just published the final report on its Financial Advice Market Review and it contains proposals to change the way in which financial advice is offered, making it more widely available to those with less money.
Following evidence that shows that large numbers of people in the UK are lacking for sufficient financial knowledge, the FCA is proposing to make financial advice more readily available digitally so that those without the money to pay for a personal financial adviser can still get the information that they need.
The report found that 20% of individuals said that they could not properly read bank statements, and 33% did not know how to work out the level of interest they should be earning on their savings.
Affordability, accessibility, liabilities and consumer redress
The proposals cover three main areas that the FCA sees as needing to be addressed: affordability, accessibility, and liabilities and consumer redress.
On the first point, affordability, they claim that "steps need to be taken to make the provision of advice and guidance to the mass market more cost-effective". Currently, they argue, good advice is readily available to those with at least £100,000 ready to invest, but is severely lacking for those with less. They claim that some two thirds of all financial products are purchased without any prior advice.
Pensions
Pensions in particular were highlighted as an area for concern, with almost 50% of all consumers claiming that they found pensions hard to understand according to the report. The Pensions Policy Institute weighed in here, saying that decisions regarding how and when to access funds stored in a pension pot are among "the most complex" that anyone will face. Despite this, according to the FCA's report, the vast majority of people are going without professional advice when they come to access their pension.
Part of the problem is that to acquire the services of an independent financial adviser can cost an average of around £150 an hour, according to figures from financial advice website unbiased.co.uk. And according to Nick Hungerford of Nutmeg, an online investment management service, IFAs typically require "three or more hours of face-to-face meetings" in order to fully get to grips with a client's situation.
Founder of IFA agency Grosvenor Street Wealth Management, Benedict Anderton, said: "if a customer comes in with £50,000 to invest, and that is all they will ever have, our interaction with them has to be extremely efficient and streamlined, they cannot expect three hours of an adviser's time, and perhaps they will not want to pay for it."
According to the FAMR report, some 69% of financial advisers said that they had turned away clients over the past year, largely because of insufficient assets to invest.
Streamlined 'robo-advice'
The FCA propose that by making more standardised advice more readily available online, more consumers will be have at least something to consult when they have to make decisions about their money without having to pay the high fees associated with flesh-and-blood IFAs.
Liverpool Victoria's chief executive, Mike Rogers, backed this up. He said: "full-fat human advice is becoming a game for the more affluent. There is a lot of evidence that people are becoming more comfortable interacting with a computer for financial advice. They do not have to feel embarrassed. It is the only way that advice will be affordable to all."
The FCA is to urge banks to make use of so-called "robo-advice" in an attempt to bridge the "financial advice gap" that they see as affecting some 16 million individuals.
The report says: "The FAMR believes that creating an environment that supports firms in delivering 'streamlined advice' within the MiFID [Markets in Financial Instruments Directive] regime will have a positive effect on the market. This is particularly the case for online automated advice models that have the ability to deliver advice in a more cost efficient way."
Conservative MP Mark Garnier supports this. He said: "as we move into an increasingly digital age, it is inevitable that the traditional financial adviser will be available in a robotic form. This is not a bad thing as it will make standardised advice available to everyone cheaply."
Barlcays UK chief executive, Ashok Vaswani, said that we now have "an opportunity to reshape the landscape for financial advice so that UK customers are much better served than they are today".
As well as making advice cheaper and easier to access generally, the FCA also propose placing some impetus on employers, making them be more proactive when it comes to offering advice, particularly with regard to pensions.
This forms part of a general drive to "help customers engage more effectively with advice".