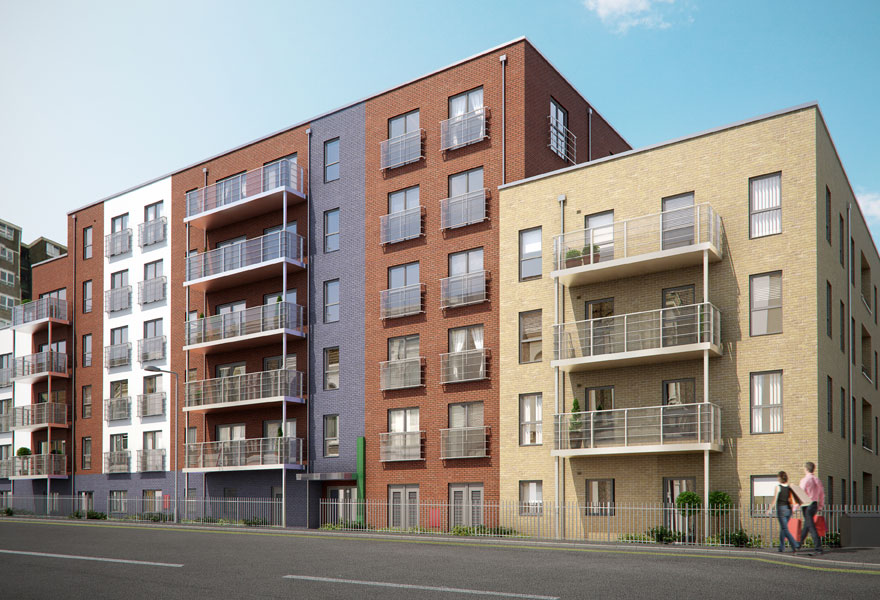 UK flat prices up by 60% over the last ten years
The Halifax have revealed that over the last ten years, flat prices in the UK have increased far beyond other property prices. Data released by the banking giant had shown that the average price of a flat in the UK has gone up by 60% in the last decade ñ almost twice as much as the 38% increase on prices for homes in general.
The 60% rise equates to an increase in price of £730 each month since 2005, making the average price now £233,400 (compared to £145,800 ten years ago).
The driving force behind the rise comes from London, where flat prices have soared by 67% to an average of £370,200. Regional variation is significant though, with flats in the North costing an average of £102,900 and prices in Wales and the East Midlands not far ahead.
As well as in actual price there has been significant regional variation in terms of price difference over the last decade ñ flats have actually gone down in price by an average of 7% in the East Midlands during the period specified.
Halifax housing economist Martin Ellis said on the matter: ìFlats have recorded larger prices gains over the past 10 years than any other property type. The national increase in flat prices has been led by London, where flats account for roughly one in two property sales - substantially higher than for the country as a whole.î
ìFirst-time buyersî on the other hand, ìhave switched to some extent away from flats ñ reflecting their large price increases ñ towards semi-detached homes over the last decade.î
The steady but sharp increase in prices for flats (compared with other homes) is thought to be at least in part down to ever increasing numbers of landlords purchasing flats to rent. Indeed the Council for Mortgage Lenders reported that over a third of all of the mortgages they had granted to landlords looking to invest had been for flats. This is the figure for the whole of the UK, while in London, it rises to more than 66%.
Find an affordable and suitable mortgage with MoneyExpert.