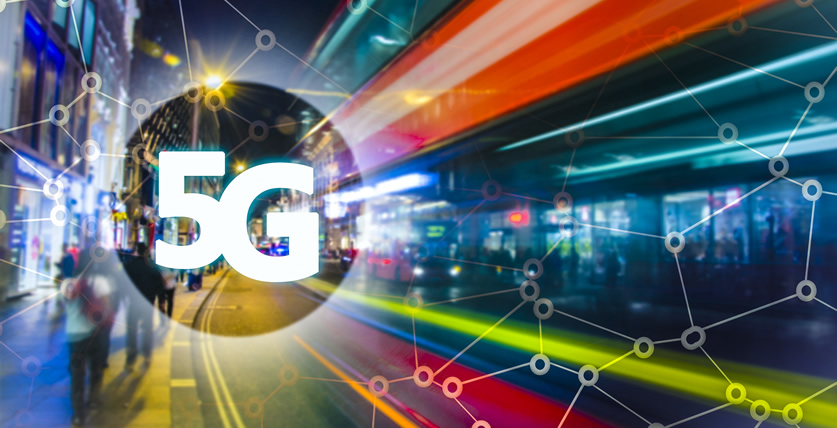 Three's 5G Network to Launch in August
Mobile provider Three UK has announced it will launch its own 5G network in August this year.
Three UK has said it will begin its 5G rollout with a home broadband service in London but will offer both mobile and home broadband 5G services in 25 towns and cities across the country before the end of the year.
The firm will become the third mobile network to launch their own 5G services after EE launched their own network last week and Vodafone will start their own next-generation service from the beginning of July. It means O2 is the only major mobile network in the UK that has yet to announce an official launch date for its 5G services.
5G is the new generation of mobile broadband which theoretically offers speeds up to 100 times faster than that of the current 4G technology. Three UK has suggested that its own 5G network will be more than twice as fast as those offered by its competitors and will be the fastest network in the UK once it's launched.
After the initial launch in London, Three will extend its 5G network to a further 24 towns and cities across the UK before the end of 2019. The selected locations are Birmingham, Bolton, Bradford, Brighton, Bristol, Cardiff, Coventry, Derby, Edinburgh, Glasgow, Hull, Leeds, Leicester, Liverpool, Manchester, Middlesbrough, Milton Keynes, Nottingham, Reading, Rotherham, Sheffield, Slough, Sunderland and Wolverhampton.
As Three is the only UK network provider to offer customers 100MHz of 5G spectrum, the company claims it will be the only one to offer 'true' 5G. The firm said that once its services are launched, "peak mobile speeds will be at least 2x faster than other mobile network operators and will provide a more reliable connection and experience for customers".
Dave Dyson, chief executive of Three UK, said: "It's clear that consumers and businesses want more and more data. We have the UK's best network for data and we have led the market on customer usage on both 3G and 4G technologies. We have worked hard over a long period of time to be able to offer the best end to end 5G experience. 5G is a game changer for Three, and of course I am excited that we will be the only operator in the UK who can offer true 5G."
Three is said to be investing around £2 billion in its 5G infrastructure, although it hasn't yet confirmed how much customers would need to pay to access its services. The company said it will release more information on smartphones and contract prices in July, although the number of compatible devices is expected to be limited.
Both EE and Vodafone have pulled smartphones made by Chinese manufacturer Huawei because of a lack of support by Google's Android. This is due to an ongoing dispute between the US and China over Huawei's alleged involvement in state-sponsored espionage, a claim which the Chinese firm has always denied.