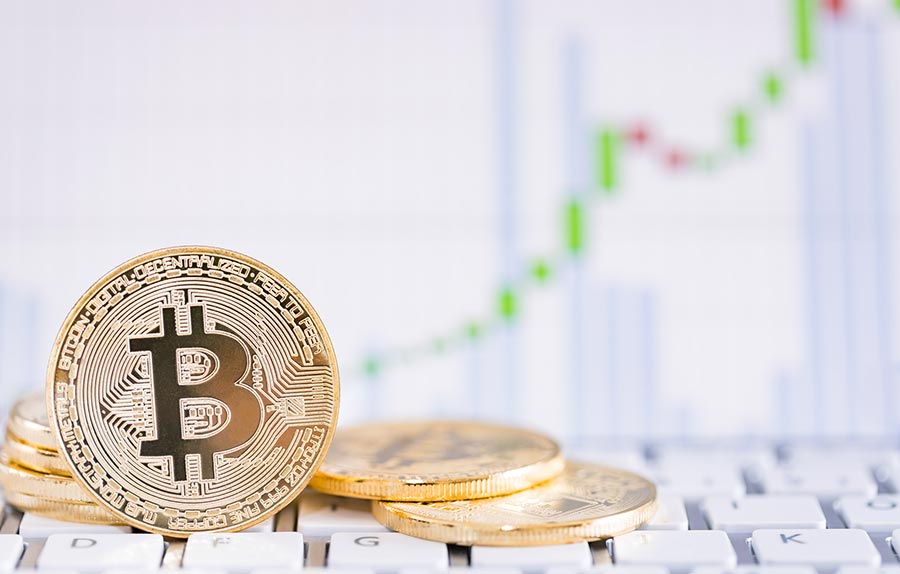 Bitcoin Continues to Plummet as Banks Crackdown on Cryptocurrencies
Lloyds has become the first UK bank to announce strict new regulations meaning all exchanges involving the purchase of virtual currencies on its credit cards have been blacklisted.
The Lloyds group, which includes Halifax and the Bank of Scotland, is responding to concerns that people may fall into debt with the bank due to the unpredictability of the value of bitcoin.
A Lloyds spokesperson said: "across Lloyds Bank, Bank of Scotland, Halifax and MBNA, we do not accept credit card transactions involving the purchase of cryptocurrencies."
A large amount of people in the UK have recently invested in Bitcoin which peaked at £14,465 in December. The Lloyds ban came into place as Bitcoin was on a steep decline in value and when the bank made the announcement Bitcoin sat at £5,700. The move has come due to rising concerns from various countries including regulators from South Korea, US, China, Russia and India. Bundesbank, the central bank of Germany, has also asked for worldwide regulation of Bitcoin and the finance minister of France has called for more stringent rules for the purchase of virtual currencies.
Facebook has also stopped any adverts which advertise the sale of cryptocurrencies after responding to accusations that many of the adverts were scams.
Virgin Money has also stepped in and banned people buying cryptocurrencies on credit cards. A Virgin Media spokesperson said, "Following a review of our policies, I can confirm customers will no longer be able to use their Virgin Money credit card to purchase crypto-currencies."
Gillian Guy, chief executive of charity Citizens Advice, agreed with the latest move from card issuers, saying that it "shows they recognise the risks of credit card customers running up debt they can't afford,"
Prime Minister Theresa May also said she believed action needed to be taken against cryptocurrencies "precisely because of the way they are used, particularly by criminals".
The treasury has said that it plans to include bitcoin and other virtual currencies in current financial regulations which relate to money laundering and terrorism.
It's not just UK institutions that have decided to impose stricter regulations on cryptocurrencies. Many American card issuers enacting similar bans. JP Morgan, Bank of America and Citigroup have all taken the step to prevent further purchase on credit cards with the bans coming into place over the last few days.
It's important to note that the recent bans do not extend to debit cards, so this is not a blanket ban on cryptocurrency purchase. Rather it is a move from the banks to protect both themselves and customers from falling into debt by investing money they don't have into a volatile and unpredictable market.