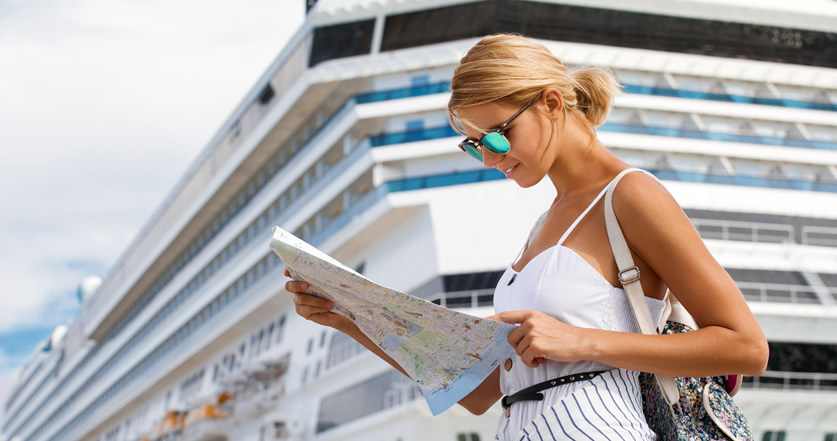 Cruise Passengers Warned About Travel Insurance
The increasing number of cruise passengers in the UK have been told to check their travel insurance policies to see if they're properly covered.
According to the Cruise Lines International Association, the number of British and Irish citizens to travel on cruise ships hit the 2 million mark for the first time last year. However, insurance provider Allianz Assistance has warned cruise passengers that they may not be sufficiently covered by a standard travel insurance policy.
This is because going on a cruise holiday presents a new set of potential unforeseen circumstances that could result in a claim. For example, if a passenger misses their cruise's departure from the port, then they could claim against added accommodation costs. Also, cruise ships are often delayed due to stormy weather, which increases the risk of passengers missing flights or pre-paid events that could result in a claim. Therefore, passengers have been urged to make sure they include cruise cover in their travel insurance policy.
"Both ocean and river cruising are becoming increasingly popular and it is an amazing way to see the world, but travellers do need to be aware of what is and isn't covered in the usual multi-trip or 'off-the-shelf' travel insurance," said Kate Walker, head of direct for Allianz Assistance UK. "Getting the right policy in place is vital to ensuring you're not going to be left high and dry in the event of unforeseen circumstances.
"While none of us want to fall ill on holiday or have an accident which affects us physically, unfortunately some of us do. Falling ill or needing to be hospitalised for other reasons, such as breaking an arm, bring about a new set of logistics if you need to be taken ashore for treatment.
"Cruise interruption will not only pay for travel expenses incurred getting you to the hospital and covering medical expenses; if you're able to, it will cover the costs of re-joining the cruise at its next port of call.
"Cabin confinement cover will pay you up to the limit of your policy. It will also provide this cover when the on-board doctor advises you not to leave your cabin due to a medical situation on board the ship.
"As well as checking the insurance policy details, our advice is to shop around; many insurance companies are now offering cruise cover as an add-on to their regular travel insurance policies and this may be a cost effective way of ensuring you're covered at a level you're comfortable with before setting sail."