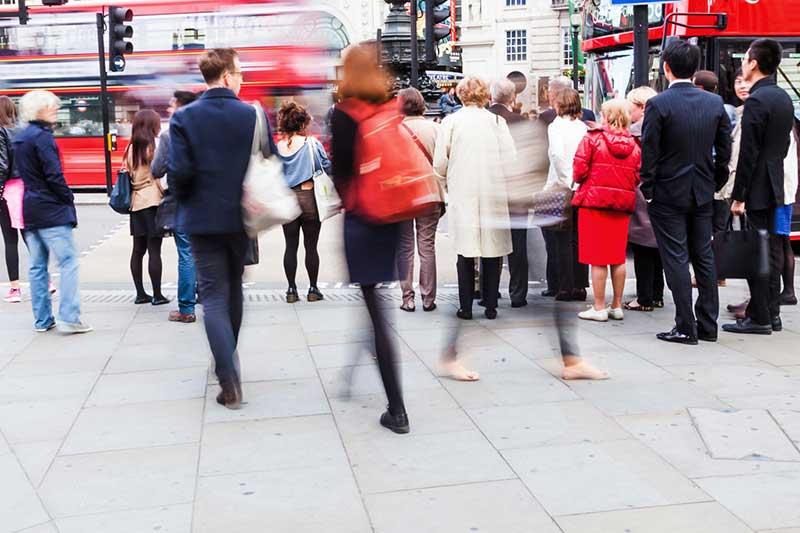 Wage Growth Set to Outstrip Inflation
Promising figures collated three months prior to February show that the long squeeze on wages could be coming to an end with salaries overtaking the rate of inflation.
In February, annual consumer price index (CPI) inflation was at 2.7%, while annual wage growth for the same period reached 2.8%. The difference was more stark when wage growth is compared to the newly official inflationary measure, CPIH, which includes housing costs in the basket of goods used to calculate price changes. In February, annual CPIH inflation stood at 2.5%.
The ONS explained: "Between December 2016 to February 2017 and December 2017 to February 2018, in real terms (that is, adjusted for consumer price inflation), regular pay for employees in Great Britain increased by 0.2% while total pay for employees in Great Britain increased by 0.1%."
Stephen Clarke, senior economic analyst at the Resolution Foundation, said: "Today's figures confirm that Britain passed an important living standards milestone in early 2018 as its 12-month pay squeeze finally ended.
"Wages should continue to strengthen over the course of the year as inflation falls back."
The Foundation was not too optimistic, however, and said that the chances for real terms salary growth would probably stay weak as there is "a lot of ground to make up", considering real terms annual earnings (i.e. adjusted for inflation) are nearly £800 lower annually than 10 years ago.
There was further good news on employment as figures from the labour market showed that the unemployment rate has dropped to its lowest for 43 years and currently sits at 4.3%. The rate of employment hit record heights with the amount of people in work rising by 55,000 to 32.26 million, which works out as 75.4% of the working age population.
Work and Pensions Secretary Esther McVey said: "Another milestone for employment has been reached under this government as employment reaches a record high, up 3.2 million since 2010 - the 16th time the employment record has been broken in the same period.
"Day-by-day we are helping people turn their lives around by getting into employment. Jobs are key to transforming lives and work is the best route out of poverty."
The Bank of England (BoE) believe that the lower rates of unemployment will help to increase the rate of wage growth. The figures are also likely to increase the chances of the Banks monetary policy committee (MPC) giving the green light to a rate hike at the next meeting on the 10th of May. During the MPC's March meeting the committee voted 7 to 9 to keep interest rates steady but the new figures will lead the committee to undertake a "fuller assessment" of the situation. Samuel Tombs of Pantheon Economics was slightly more pessimistic about the chance for a rate increase and said that the ONS figures "place little pressure on the MPS to hike next month"