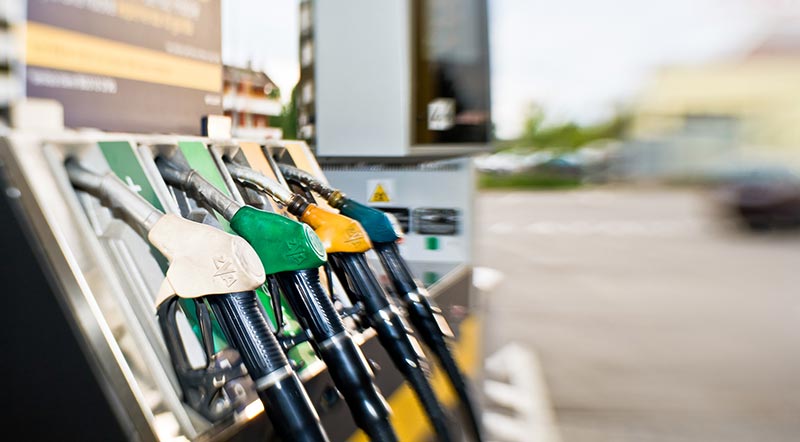 Fuel Costs Push Inflation to Highest Level for 3 Years
After a couple of sluggish years, CPI inflation has been steadily increasing in recent months, settling at 1.8% for January - the highest it's been since mid 2014.
CPI Inflation has been increasing consistently since October last year, when it sat at 0.9%, due, in part, to the relatively low value of sterling.
This time round, the ONS reported, the jump was largely down to increasing motor fuel costs. Between December 2016 and January 2017, fuel prices went up by 3.4% - this compares to a drop of 2.6% over the same period 2015-16. Rising prices for petrol and diesel have been influenced by rising prices for oil and have, according to the RAC, reached a two year high as of February.
A spokesperson for the RAC said: "In the last two months 5p a litre has been added to the pump price of both petrol and diesel, which means the cost of filling up is really starting to hurt motorists again.
"But the January rise is harder to swallow as there is a saving from wholesale prices that retailers should be passing on a little faster than they are.
"As the wholesale price stands currently we would be expecting to see average prices come down by over a penny a litre in the next fortnight."
Food prices played their part in keeping inflation up in January. Although they remained unchanged between December and January, this follows two years of successive deflation, making the overall annual change to January of -0.4% the highest it's been since June 2014.
For some years now, the Bank of England's inflationary target has been 2% - a target that has been some way off the reality since the latter end of 2014. Now, however, it looks to be exceeded, as the falling value of the pound starts to further hit import costs as well as factory costs and, as a result, consumers pockets. The Bank now expects inflation to hit 2.7% within the next year.