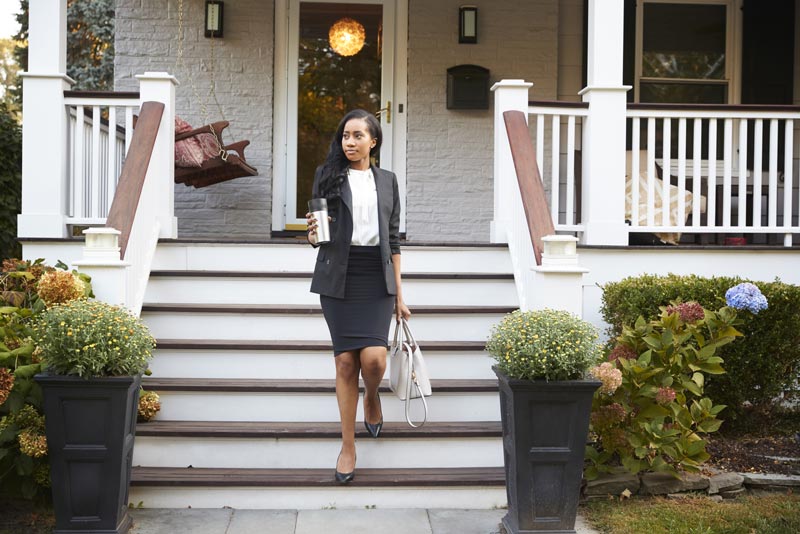 Save 60% on Your House by Commuting for 60 Minutes
Living an hour outside of London can cut your new house price by £500,000
According to a study published by Lloyd's Bank, if you are willing to commute 60 minutes into London, you could cut your house price by as much as 60%, or £500,000, on average.
This report is part of an annual survey of property prices in towns along the commuter belt of major cities in the UK. This survey is used to highlight "the cost differential between living in one of these conurbations and living in one of their dormitory towns".
The average home price within zones 1 and 2 of London is £808,434. In villages and towns about an hour away from London, such as Basingstoke, Crawley, Gravesend, Windsor and Northampton, that average price drops down to £325,091. This means a savings of £482,242. It is also "significantly lower" (£202,424 or 38%) than the average property price in zones 3 to 6.
Home in towns such as Billericay, Hatfield, Staines and Woking, which are a 40 minute commute from London, will cost buyers an average of £433,320. This is still a savings of 46%, or £375,114, compared to central London, and comes with a lower rail cost of £3,775 a year. Even a commute of just 20 minutes will save homebuyers about £300,000 (36%) when compared to prices in central London.
Even when you take commuting costs into account, the savings are immense. To put it into perspective, Lloyd's has calculated that "the difference between house prices for commuters travelling approximately 60 minutes would pay for the current annual rail cost (£5,381) for 90 years".
However, it should be noted that some towns in the South were found to be more expensive for homebuyers than Central London. Beaconsfield, for instance, has an average price of £1,025,699, and Gerrards Cross has one of £917,585. Evaluated against London, living in Beaconsfield would lose you about £217,265.
Lloyd's report listed the "most affordable commuter towns" outside London, with Wellingborough and Peterborough both costing homebuyers roughly £215,000. However, factoring in commuting costs and, it was Luton that was deemed to the most affordable, with an average house price of £261,725.
Speaking about the shocking differences in housing prices for Central London versus commuting towns, Andrew Mason, mortgages director at Lloyd's Bank, has said: "Buying a home in Central London is out of reach for many where house prices are around 16 times the average UK wage. In almost all towns in this survey, housing affordability is significantly greater with a London salary compared to what can be earned locally and for commuters with up to an hour's journey, the reward is an annual salary that is, on average, £8,600 (18%), higher than what they could earn in their local neighbourhood which is around £40,000".
Of course Mason also takes into consideration how "family circumstances, schools, physical environment and value for money all come into the balance". Ultimately, it is a "trade-off between financial cost and journey times", as well as these other personal considerations.