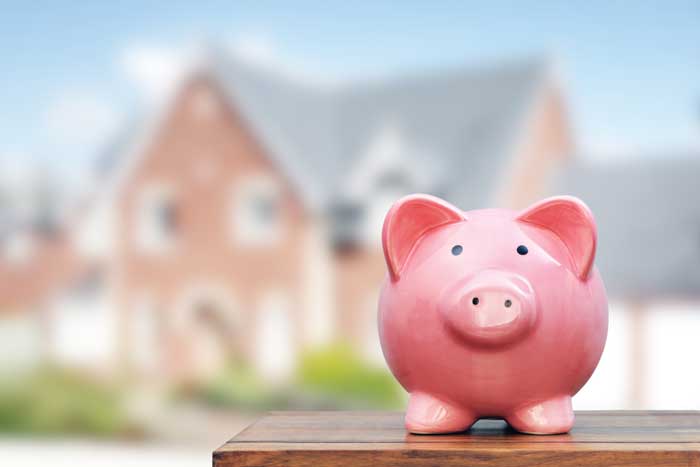 Interest-Only Mortgages are Down by a Third, Says CML
The Council for Mortgage Lenders has reported that the number of active interest-only mortgages has fallen from by almost a third since data first started being collected in 2012.
The reduction is seen as a positive by the CML, who have previously warned about the large number of interest-only mortgage given out relatively freely around the time of the financial crisis.
With an interest-only mortgage, the monthly repayments consist solely of the interest charged, with the balance being paid off in full at the end of the term. This makes the short term cost lower, appealing to many, but the problem is that often these loans are given out without the customer having an actual plan in place to pay off the balance of the loan when the time comes.
Back in 2013, the now-head of the Financial Conduct Authority Martin Wheatley described the growing risk from the number of interest-only mortgages held by customers without a repayment plan in place as "a ticking time bomb".
Back in 2012, when the CML first began collecting the relevant data, there wasn't a lot information available about the payment plans (or lack thereof) that those with interest-only mortgages had in place.
The CML's analytics manager said "Since then, the CML and our members have tackled this issue head-on, with lenders proactively contacting interest-only borrowers and exploring options where there may be difficulties in repaying the loan."
The FCA praised the CML's move, with Martin Wheatley saying: "This forward looking and consumer-at-the heart type of action is a prime example of a model demonstrating good conduct outcomes and putting customers first; it's good to see that real progress is being made.
"What I am particularly pleased with is how industry, regulator and consumer have come together to address this problem as one in a collaborative way."
Now, it looks like the problem is receding, as since 2012 the number of active interest-only mortgages has gone down from 3.2 million to 2.2 million. This includes both pure interest-only plans and part interest-only, part repayment plans. As of the end of 2015, there were 1.7 million pure interest-only mortgages left outstanding, and 500,000 part interest-only, part repayment.
With any kind of loans, a reduction in the number outstanding each year is often down to loans taken out in previous years reaching maturity. However, in this case, as the CML pointed out, only a third of the reduction seen over the given period could be put down to loans reaching maturity, with remortgaging having a hand in the rest. Importantly, more often than not, customers were remortgaging to repayment loans, rather than to more interest-only loans.
James Tatch said: "As in previous years' results, the majority of redemptions continue to be of loans some years – and in many cases decades – before the maturity date. In fact, 29 per cent of the total came from loans that were not set to mature until at least 2028.
"In some cases, the borrowers will now be mortgage-free, either trading down or paying off in full from savings or other sources. But where they took out a new mortgage on redemption, our research suggests that, in most cases, this was on a repayment basis, rather than a new interest-only loan to replace the old one."
Tatch went on to say that as well as the actual number of interest-only mortgages going down, there was also a reduction in the level of risk associated with those left open.
He said: "Another trend we have seen is the overall profile of the remaining interest-only stock becoming progressively lower-risk each year, in terms of borrowers' debt relative to property value.
"Part of this is the beneficial effect of house price inflation, and last year average price increases of 5.5% (measure by the ONS index) helped with this de-leveraging process.
"But we continue to see over-and-above inflation improvement in the loan-to-value profile."