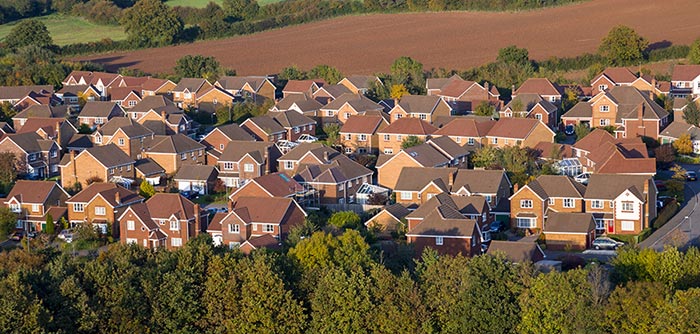 Experian to Include Tenants Rent Payment Habits on Credit Report
Paying your rent on time can now give you better access to loans, mortgages and bank accounts.
Experian, the credit reference agency, announced that it will now include tenants' rental payment habits on their credit reports as information to help potential lenders assess their viability.
The information will not be involved in the calculation of a tenant's credit score, but will be available as supplemental information on the report.
The managing director of Experian Customer Services said "We're proud Experian is the first Credit Reference Agency to add rental payment data to credit reports, leading the way in helping people understand their financial health. Tenants pay a significant amount of money each month for the roofs over their heads, so it's right to recognise these regular payments in a similar way as mortgages,
"Adding rental payment data to credit reports would help millions of people prove their identity so they can access online services and mainstream finance. We're already working with a range of lenders who want to use rental data to improve their understanding of a person's financial situation so they can make higher quality decisions."
This move comes after petition signed by 150,000 people last year, which said that tenants who pay their rent on time should receive adequate recognition.
Experian estimates that almost 80% of the 1.2 million tenants whose payment habits are now being considered can look forward to better credit scores. Previously, making consistent, timely rent payments has not been considered enough to prove that a tenant would be likely to keep up their monthly mortgage payments.
Experian is using data provided from the Rental Exchange initiative, which is mostly made up of over 150 social housing providers and local authorities. The changes will impact the people signed up to the scheme. However, those renting from private landlords through letting agents are also able to request that their payment data is added to the database.
Big Issue Invest, a branch of the Big Issue group that focuses on social investment, helped develop the Rental Exchange.
John Montague, the managing director for the Big Issue group, said, "We set out with the aim of creating a fairer playing field for people accessing credit, because we recognised that people in poverty were routinely penalised."
The downside of this move for the fifth of tenants who struggle to meet payments on time could see their credit scores negatively impacted. As the Credit Score serves as a measure of financial health, a poor score may prevent people from getting any kind of credit.
Big lenders appear tentative to make lending decisions based on this data.
HSBC said: "We would always encourage people to try to build up a credit history, as this helps us consider the credit worthiness of those looking to borrow money. As a responsible lender, applications are assessed on the affordability of any mortgage, taking into account the income and outgoings of the applicant, including their ongoing financial commitments."
Lloyds Banking Group (which includes Lloyds Bank Plc., Bank of Scotland and Scottish Widows) said: "Rent could prove useful in making lending decisions though we would need to further assess how best to use this."