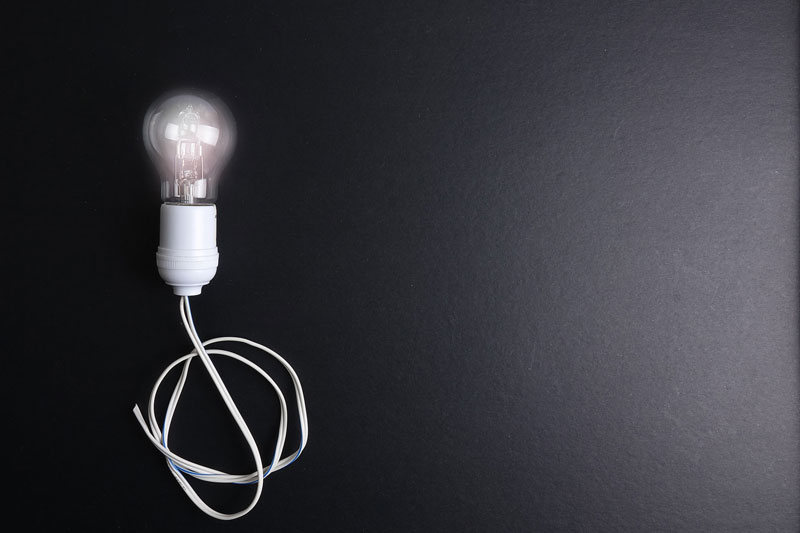 Big Energy Saving Week Has Officially Started
Consumer champion Citizens Advice has launched its seventh annual Big Energy Saving Week (BESW), a national campaign running from 21-27 January to help households trim their energy bills and find all the financial support for energy costs to which they're entitled.
The campaign focuses on raising public awareness of how to save money on energy bills: by switching supplier or tariff, by making homes more energy efficient, and by accessing discounts and grants.
It's encouraging people to "Check, Switch, Save"— to check how much they're currently spending on energy, to switch tariff if they're paying too much, and to save.
The campaign is being run by Citizens Advice in conjunction with the Department for Business, Energy and Industrial Strategy (BEIS), local authorities, and various charities and companies. These partners seek to "empower people across England, Wales and Scotland to save money on their energy bills through face to face events, social media, local partnerships and engaging with their local media."
Citizens Advice runs the campaign annually in January to tackle lack of awareness and education about energy consumption and costs across the UK, particularly among vulnerable households, and the high numbers of Britons struggling to pay their energy bills.
In 2017, the consumer advocate offered 78,600 Britons assistance on energy issues. Half of those contacts were struggling with debt to their energy supplier.
11% of households in England face fuel poverty, meaning they're spending more than 10% of their income maintaining adequate heat in their homes. This includes one in five customers living in private rented accommodation.
There are savings to be found in the energy market, either by switching tariff, changing our household habits, or claiming benefits, but Citizens Advice has found that many consumers are confused by their bills, their rights, and the switching process. This includes the more the half of all households which energy market regulator Ofgem found were on poor value default tariffs, often because they stuck with the same supplier for years. More than a third (34%) of households reported that they had never switched energy supplier, although doing so can slash hundreds off bills.
However, households in vulnerable circumstances are the most likely to be paying too much for their energy. Citizens Advice has also found that older people and people on low incomes are less likely than other consumers to shop around for cheaper deals.
Beyond switching, simply adjusting our everyday habits, including switching off lights and appliances, only filling the kettle up with the amount of water you need, and running just one fewer washing machine cycle a week, can cut up to £80 from our energy costs. Heating our homes more efficiently, by turning down thermostats by just 1 degree Celsius and draught-proofing windows and doors, can save an additional £100 a year.
Despite the high burden of bills for many, more than £20 billion in benefits and tax credits goes unclaimed each year, and many eligible consumers don't take advantage of the specialist support available from suppliers, including the Warm Home Discount.
The Big Energy Savings Week is designed to counter all these factors that lead to Britons paying millions of pounds too much in energy bills every year.
Last year, the campaign reached thousands of people, helping them save approximately 1 million pounds on their energy bills, Citizens Advice has claimed. 9 out of 10 consumers who attended a BESW event last year said they felt more confident about how to conserve energy and save money in the future.
"This week is a great opportunity for people to make sure they're getting the best deal. There's also additional support to help people take some pressure off their bills," said Gillian Guy, Chief Executive of Citizens Advice.
"This Big Energy Saving Week is the perfect opportunity to check your bills, use the price comparison tool by Citizens Advice to see if you can get a better deal and switch suppliers and save money," said Claire Perry, Minister of State for Energy and Clean Growth.
"This week will also highlight where consumers can get advice and help if they need it through their local Citizens Advice," she added.
BESW Events Across the Country
• In Hastings and St. Leonards, the Local Citizens Advice branch is hosting a series of cafes, where residents can receive tips from trained energy experts about switching and discounts, along with complimentary tea and cakes.
• In Sunderland, energy champions will man stalls in supermarkets and shopping centres to help shoppers with the energy switching process.
• In Suffolk, a stall will be in the Bury St Edmunds market, providing information on switching and energy discounts and grants.
• In West Yorkshire, Calderdale Council is teaming up with the local Citizens Advice branch, hosting an event in Halifax and encouraging households to save money by switching to White Rose Energy, a supplier set up by Leeds City Council.