If you're a Scottish resident and are struggling with growing debt that you can't quite pay off, then a Trust Deed could be just what you need.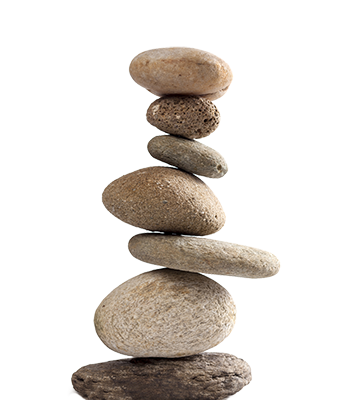 Scottish Trust Deeds
What is a Trust Deed and how can it help me?
A Trust Deed is a government approved debt solution available to Scottish residents. A Trust Deed is a voluntary arrangement to pay your unsecured debts which transfers your rights to your assets (things you own) to a trustee who will sell these to pay your creditors. In addition you will be required to pay monthly payments into your trust deed for a fixed period usually around four years.
There are two types of trust deed. The first is a protected one which means the majority of your creditors have agreed to its terms. A Protected Trust Deed prohibits creditors from taking any further action against you and they must freeze your debts. An unprotected or ordinary trust deed is one which a certain proportion of your creditors have objected to the terms of the deed. In an ordinary trust deed your creditors may still decide to pursue you for the money you owe and can still take legal action against you.
Trust Deeds - You can't pay your debts you want to start afresh
Write off all the debt you can't afford to repay

Prevent or stop legal action including sequestration

Be debt free in 3 years (in most cases)
Your credit rating will be affected for 6 years in total

Legal action can only be prevented if your Trust Deed becomes protected

Unless your mortgage company agrees to exclude your house from the trust deed it will be sold by the trustee to pay your debts
The Debt Settlement Process
1

Fill in your details for no obligation debt advice

Filling in our short form so we can refer you to our trusted business partner, Immediate Financial, to get an idea of your situation and give you advice tailored to you personally. Filling in the form is quick and easy and requires no obligation on your part.
2

Immediate Financial will provide you with advice on whether a Trust Deed is the best solution for you

Once you've filled in our short form and we've got the necessary information, they can provide you with advice relating to a Trust Deed. They'll look at your situation and help you decide if a Trust Deed is the best solution... If not they may suggest an alternative debt plan such as debt management.
3

Should you decide to enter into a Trust Deed Money Expert will negotiate a Trust Deed plan suited to what you can afford to pay

If you decide, based on their advice, that applying for a Trust Deed is right for you, then they will work out with you a monthly payment that is within your means and contributes a sufficient amount towards your outstanding debts. They will then submit all the paperwork required for a proposal to our approved Trust Deed Company in order to negotiate payments with your creditors. We will be attempting to make sure that the Trust Deed is protected at this point.
4

You will enter into a trust deed plan according to a monthly amount that you can afford, at the end of the agreed period any remaining debt will be written off

From here your Trust Deed will officially begin, and usually for the next three years you will pay the agreed sum every month to a trustee at our approved Trust Deed Company who will then distribute it amongst your creditors.

Once the four year period is over, the Trust Deed ends and any remaining debt is written off.

Total debt can vary if your debts increase in size for any reason which will increase the fees you pay. If you leave the plan before all your debts are settled then they are entitled to their fee of 25% of your total debt so long as theyr have saved you that amount or more.
5

What debt settlement fees cover

The settlement fees are for negotiating discounts with your creditors, making your monthly payments to your creditors, providing a dedicated client liaison officer, answering any queries from you or your creditors, dealing with your post and carrying out periodic reviews.
About Trust Deeds
How do I apply?
To find out more with no obligation simply complete the quick online form and talk with a debt specialist in minutes for free advice on how to manage your debt today. By completing this request you are under no obligation to enter into a Trust Deed and the debt specialist may recommend other options to you. Apply for debt help now
Alternatively you can call free on 0800 298 0033 for a confidential chat one of our advisors about what's right for you.
Is a Trust Deed right for me?
If you are looking for a solution to multiple credit card debts and/or loans which you either can't or soon won't be able to afford to pay then a Trust Deed could be right for you.
A Trust Deed is a form of insolvency which if you qualify for it may be a preferable option to sequestration (bankruptcy). This is because you may have the option to keep your house if your mortgage provider agrees you can keep this out of the deed.
However since this is a form of insolvency it will affect your credit rating and may also prohibit you from entering certain professions or from keeping an existing job in certain sectors of the market. You will also be placed on the Trust Deed Register and this will be advertised in the Edinburgh Gazette.
What are the requirements for entering a Trust Deed?
You should be a Scottish Resident. You should have minimum debt of £5000 owed to two or more creditors. In addition you should have disposable income of around £170 per month or £40 per week.
What are the fees for entering into a Trust Deed and what are these for?
There are no set up fees when you apply for a Trust Deed through Money Expert. Immediate Financial will prepare a financial statement, gather information from your creditors, provide a courier to pick up your documents and prepare your file to submit to our trusted business partner, our approved Trust Deed company. Should the Trust Deed proposal fail or fail to become protected then we would look into other options for you.
There will also be ongoing charges when your Trust Deed is in place, which are paid as a proportion of your monthly payment into the Trust Deed. These are not additional payments but are for the Trustee for the day to day running of the plan.
Frequently Asked Questions
Debt Guides
Debt is a problem that most of us will find ourselves facing at least once in our lives.
But don't worry, with our comprehensive section of guides on debt solutions, you'll be able to find all of the information you need to get debt free right away.