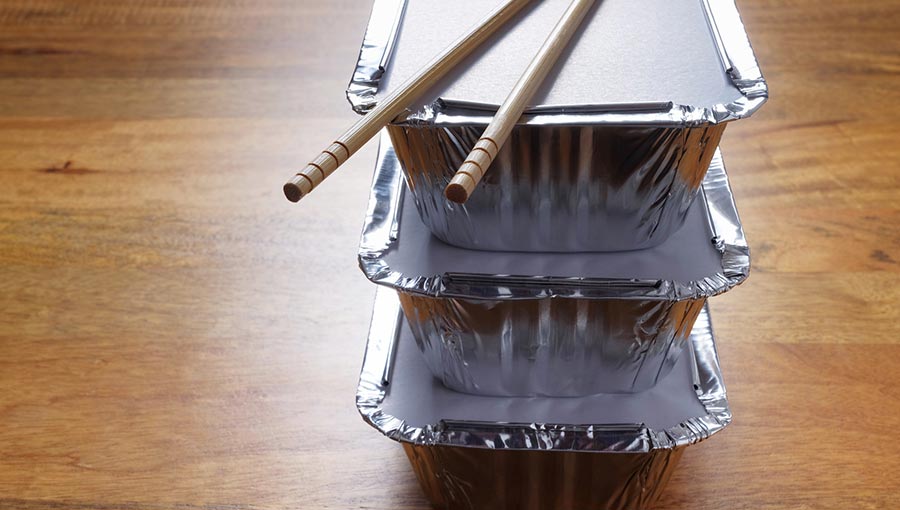 Just Eat Cleared for Takeaway Takeover
The Competitions and Markets Authority (CMA) has dismissed concerns over Just Eat's proposed takeover of Hungryhouse, clearing the way for the £200m deal to go ahead.
Just Eat bought Hungryhouse from Delivery Hero back in December of 2016, but the CMA has been conducting an in-depth investigation of the merger since last May. The CMA giving the all-clear for the deal to go ahead saw shares in Just Eat rise around six per cent as investors gobbled up the good news.
The CMA launched its investigation based on concerns that the proposed takeaway takeover could lead to restaurants getting a worse deal than they would if they had a choice between the two companies. At the end of its investigation the CMA concluded that the merger is unlikely to lead to any problematic lack of competition.
The chair of the inquiry, Martin Cave, said: "We carefully assessed competition in this rapidly evolving industry to make sure this merger would not result in increased prices or reduced quality of offering for either restaurants or their customers.
"We obtained evidence from all the major industry participants and carried out surveys, with the public and restaurants, to understand how the merger could impact both types of customers. We found that Hungryhouse was a weak competitor to Just Eat and so competition is unlikely to be substantially reduced by this merger, especially given the entry and rapid expansion of innovative suppliers in this sector."
The watchdog found that as Hungryhouse is significantly smaller in size than Just Eat, and it offers comparatively few unique restaurants, it currently provides limited competition to Just Eat. Furthermore it noted Hungryhouse had been operating at a loss for a number of years and that there was "some uncertainty as to its future profitability and how long [parent company] Delivery Hero would have continued to support it if its financial performance did not improve".
The CMA found that the development of platforms such as Deliveroo and UberEats are greater competitors to Just Eat than Hungryhouse. This is despite the companies occupying slightly different business niches.
Where Just Eat and Hungryhouse allow customers to order food from individual restaurants whose staff then deliver the food, rivals Deliveroo and UberEats have their own drivers to bring customers their food from their restaurant of choice. The CMA initially determined that these business models were sufficiently distinct from one another, and decided in the early stages of the inquiry into the merger that companies such as Deliveroo could not be considered rivals to Just Eat and Hungryhouse.
The investigation then progressed to Phase 2, whereupon the CMA overruled its earlier decision. The CMA now considers companies such as Deliveroo and UberEats to be sufficient competitors to Just Eat, stating that the likes of Deliveroo and Uber Eats "pose a greater competitive constraint on Just Eat than Hungryhouse does", adding that "Hungryhouse was a weak competitor to Just Eat".