Content begins

BLACK DIAMOND
Compare BLACK DIAMOND Credit Cards
Find an black diamond credit card from our selection below, see if you can find a better deal and apply online.
Our Expert choice:Barclaycard Platinum With BT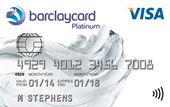 0% interest on balance transfers for 35 months from account opening (2.99% handling fee applies). A fee of 3.5% will be applied, then reduced to 2.99% by a refund.
0% interest on purchases for 6 months from account opening.
18.9% APR Representative Variable.
Expert Choice Credit Cards
Balance Transfers
Purchases
Credit Card
Rate
Duration
Fee
Rate
Duration
Representative APR
Apply

N/A
N/A
N/A
N/A
N/A
59.9% APR


Representative variable

A great way to build your credit if you're new to credit or want to rebuild your credit. Initial credit limit from £150 to £1,000. No annual or monthly fees. Build your credit limit. Credit has been provided by Vanquis Bank Limited.

Representative Example: If you borrow £1000 at a purchase rate of 59.94% p.a.(variable), you will pay 59.9% APR Representative (variable).

Black Diamond | Credit Card

Show Details
Credit Cards by Provider
MoneyExpert does not give advice on or recommend any particular product or service or whether it is suitable for your personal circumstances. The information provided is to help you to make your own choice about how to proceed.